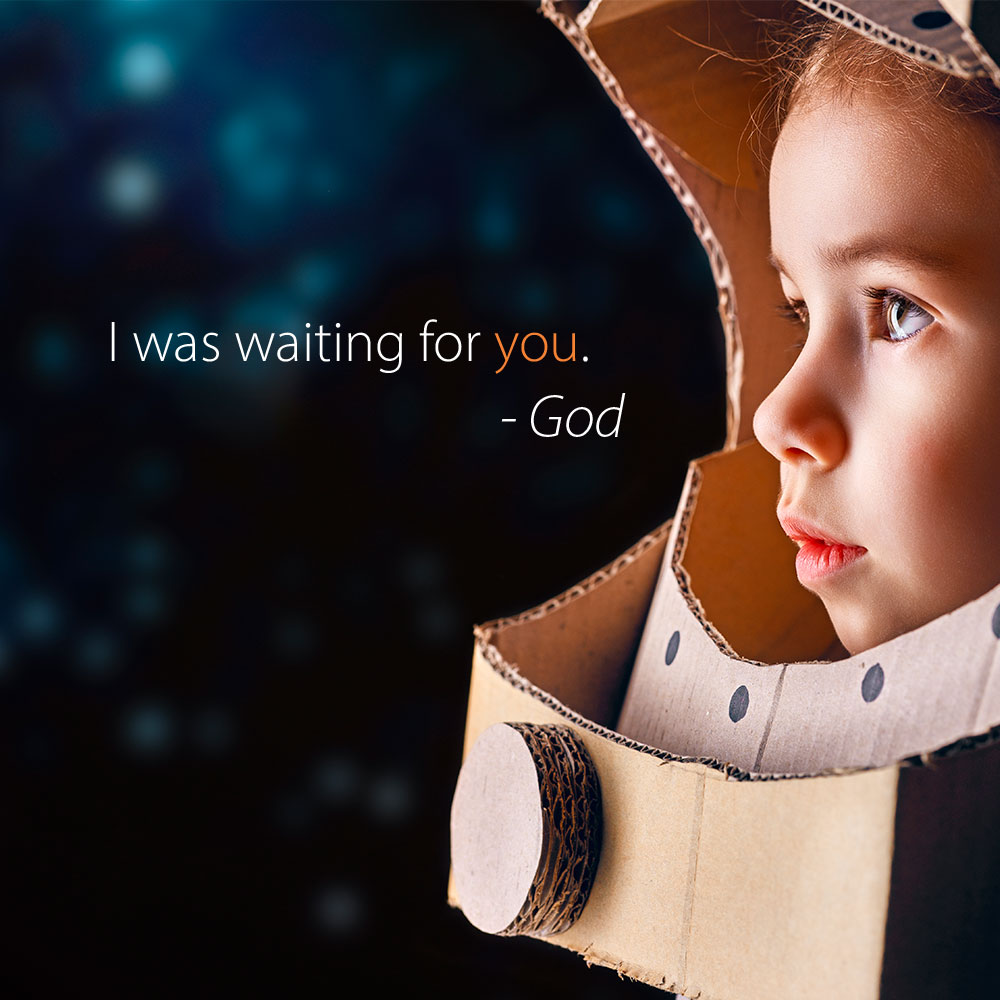 do you think 
that…
I am absent from your life, distant, indifferent to your daily needs, impersonal and unjust, because of all the evil around you? It's not true!
Here you can discover that the truth is I love you, I listen to you, I understand you, I seek you out, I know you and I am ready to forgive you.
Call on me, call on me with an open mind.
I'll answer you without delay: I am much closer than you may think.

Call upon me, and I will answer you.
Book of Jeremiah 33:3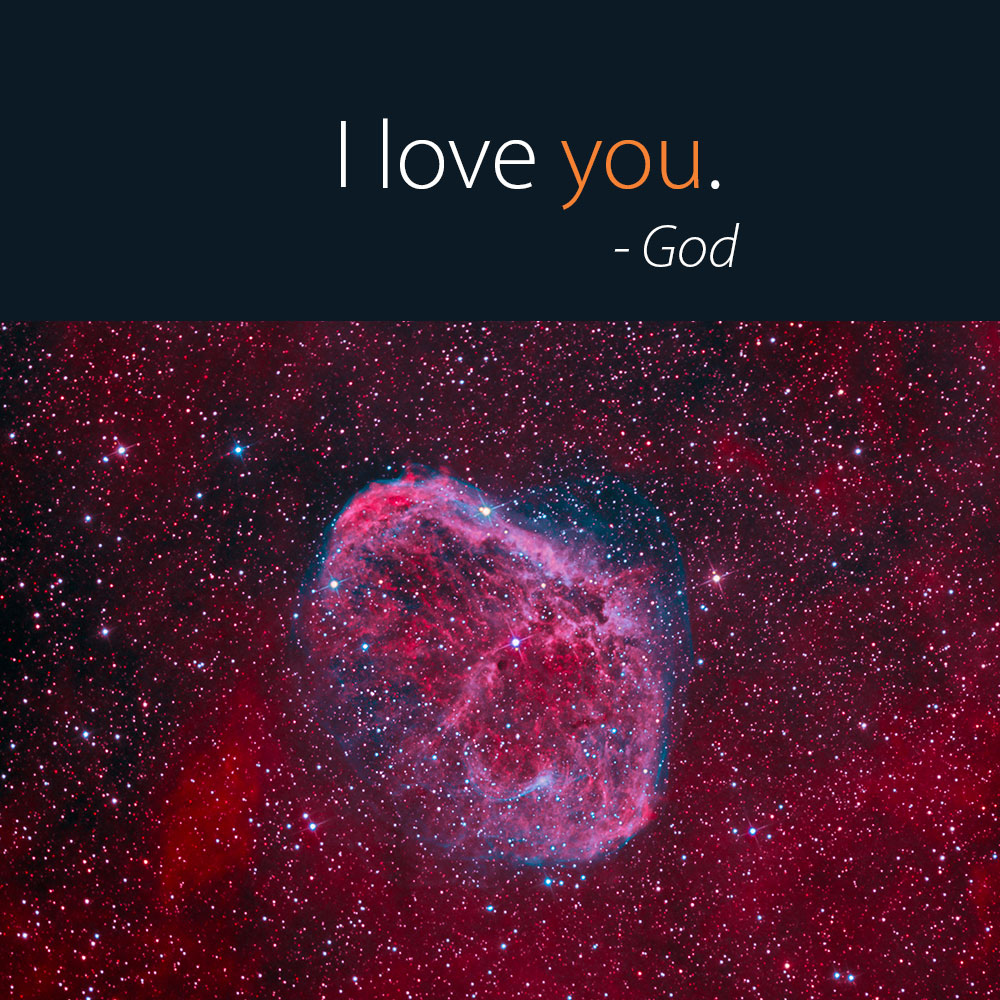 I love 
you
And there's nothing I wouldn't do for you.
Because what I feel for you is not a universal love, it is not a love that you will have to share with all of humanity.
My love for you is a love that is personal, it's for you alone.
How is this possible?
Come on, I am God: for me nothing is impossible.
Say yes and you will discover new emotions that your heart has always dreamed of, emotions that come from that love that will never come to an end.

For God so loved the world, that he gave his only Son, that whoever believes in him should not perish but have eternal life.
Gospel of John 3:16

I listen to 
you
No, don't think of me as the absolute master of the universe, as a head of state, a tyrant, the distant Creator who looks down on the earth in a distracted and judgmental way. Or who knows what else.
I am your Creator and I want you to make the best of your existence.
Not only that. I like to listen to you, to hear you talk about your emotions and find out from you directly all that you have discovered about me.
So come on, I can't wait to hear from you.

He who made the ear perhaps does not hear?
He who formed the eye perhaps does not see?
Book of Psalms 94:9

"Then come, and let us discuss," says the LORD:
"Though your sins be as scarlet, they shall become white as snow; though they were red as purple, they shall become as wool.
Book of the Prophet Isaiah 1:18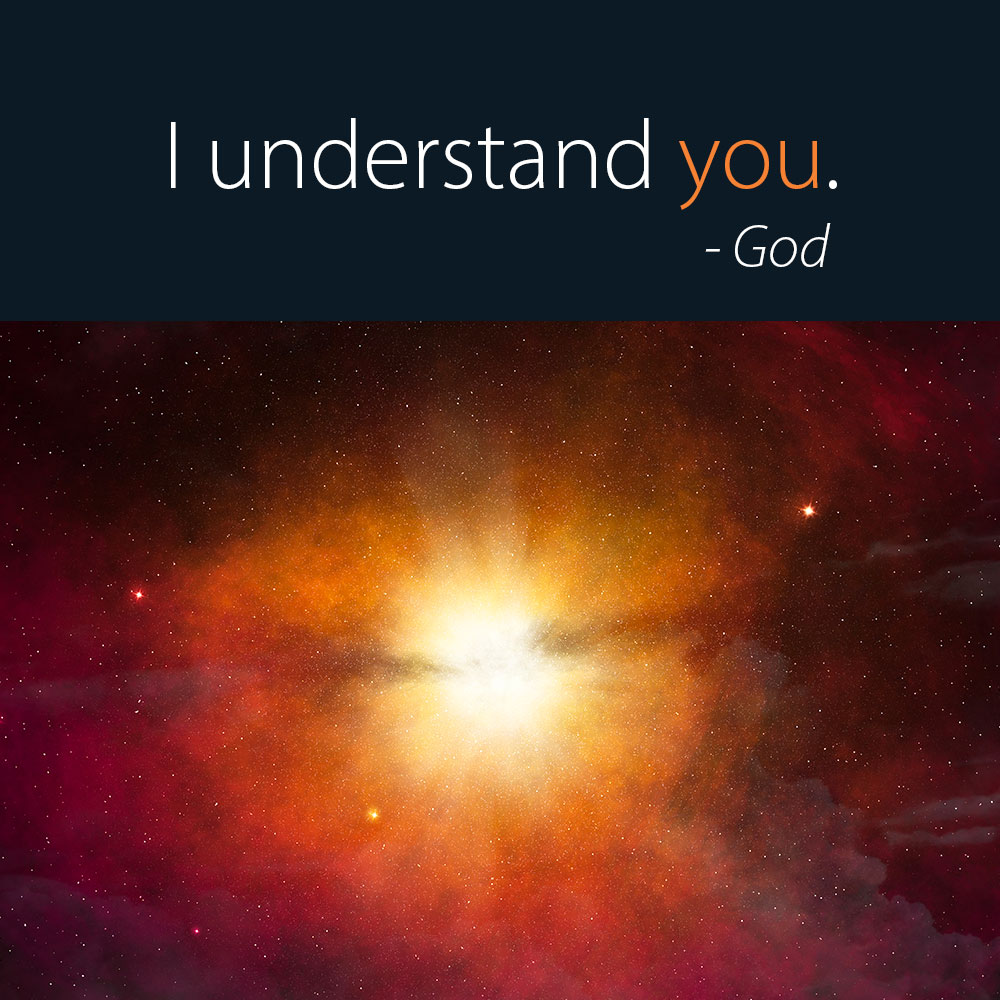 I understand 

you

 
Who can understand you better than I can?
In fact, you must not forget that I too have been on earth as a man and, like you, I have experienced suffering, joy, weariness, the need for friendship and love.
Nothing different from what you are feeling right now.
So, if you have any questions, just turn to me and I will find a special way of getting the answer to you.

CWhoever calls on the name of the Lord will be saved.
Letter to the Romans 10:13

Jesus understands all of our weaknesses because He was tempted and tested as we are, but without committing sin.
Letter to the Hebrews 4:15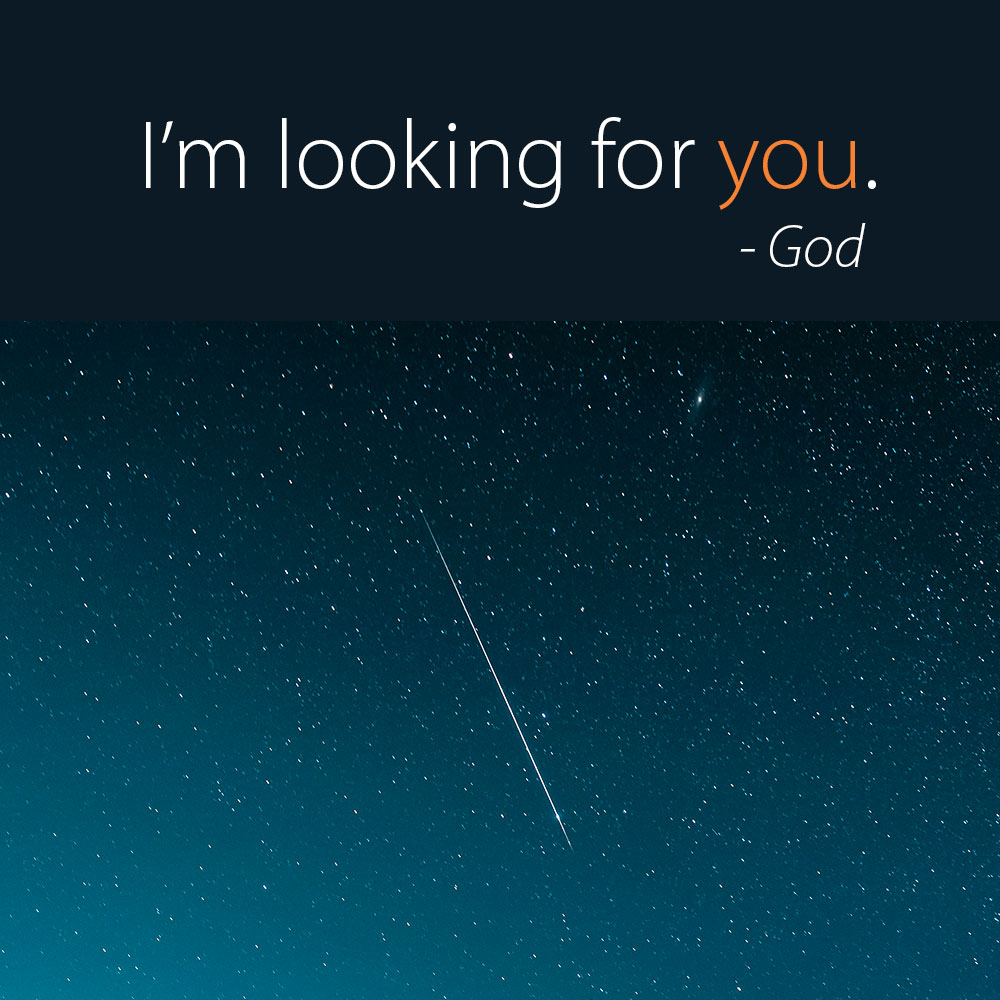 I'm looking for 

you
And it's not hard for me to find you, you know?
Even if you have been hiding or are lost, I am in a position from which I can see not only see all your movements, but also know what you are feeling: joy, loneliness, abandonment or anguish.
I want to love you and help you overcome difficulties and suffering, because despite what the scholars, atheists or skeptics say, I am the only key that can open up, free and heal the depths of your soul.
Don't hide anymore!

Jesus came to seek and save what was lost.
Gospel of Luke 19:10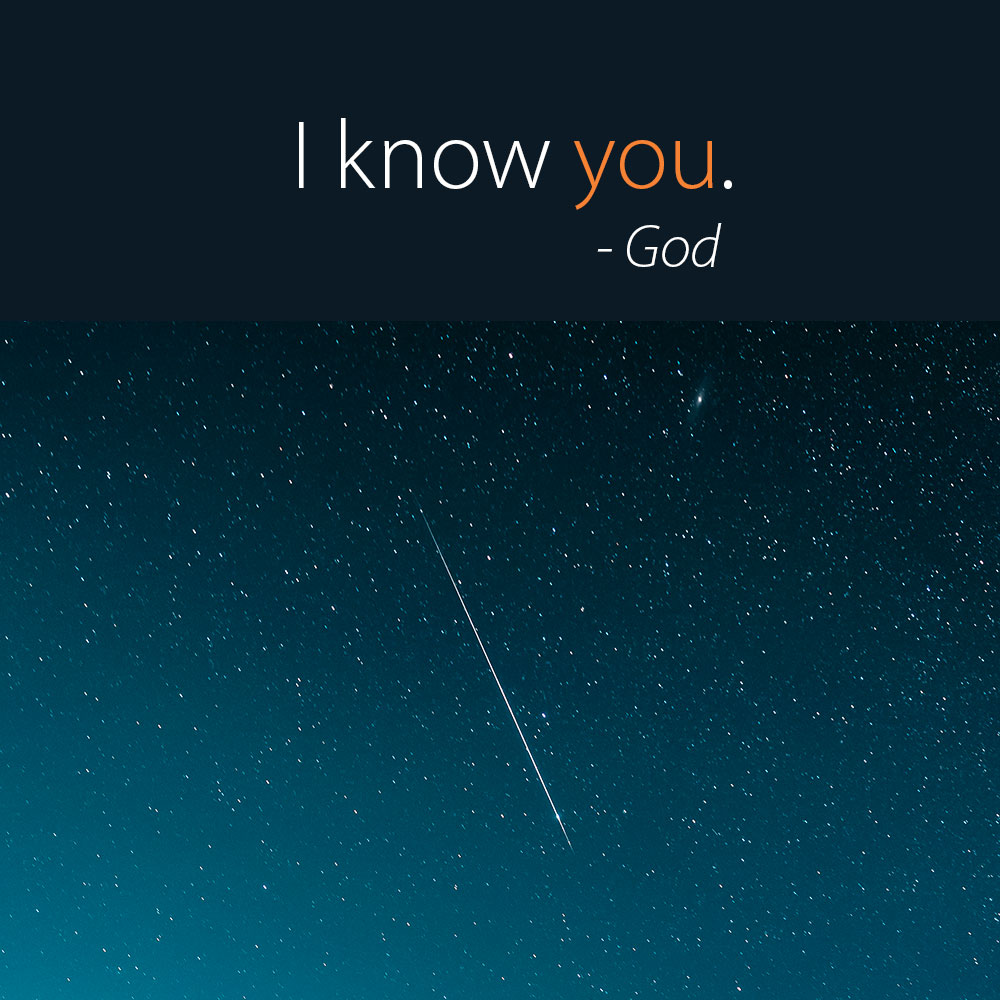 I know 
you
Of course I do!
Because, as I also wrote to you in the Bible, I created you in my image.
We are more alike than you think, and even if you think I don't care about you, I am always there to share your every step, to pick up your every emotion, your every thought or change of mood.
I know you because I created you and because there isn't a moment in your life that has escaped my attention.
But what about you, do you want to know me?

Lord, you have examined me and you know me. You know when I sit down and when I stand up; You understand my thoughts from afar. You scrutinize me when I walk and when I rest, and you know thoroughly all my ways.
Book of Psalms 139:1-3

God is greater than our hearts and knows all things.
First Letter of John 3:20b

I forgive 
you
If there have been times when you've felt out of place, inadequate or dirty.
If you think there's no way you can start over, or clean up your life.
If you're wondering how I can forgive your flaws or the wrong things you've done (which I call sin)….
I have the answer – Jesus.
No, you don't have to do amazing works, make sacrifices, or perform rituals; you just have to accept what Jesus did two thousand years ago on the cross, and allow Him to become your Savior.
Do you accept?

You, Lord, are good, ready to forgive, and merciful to all who call upon you.
Book of Psalms 86:5

If we confess our sins, he is faithful and just to forgive us our sins and cleanse us from all our sins.
First Letter of John 1:9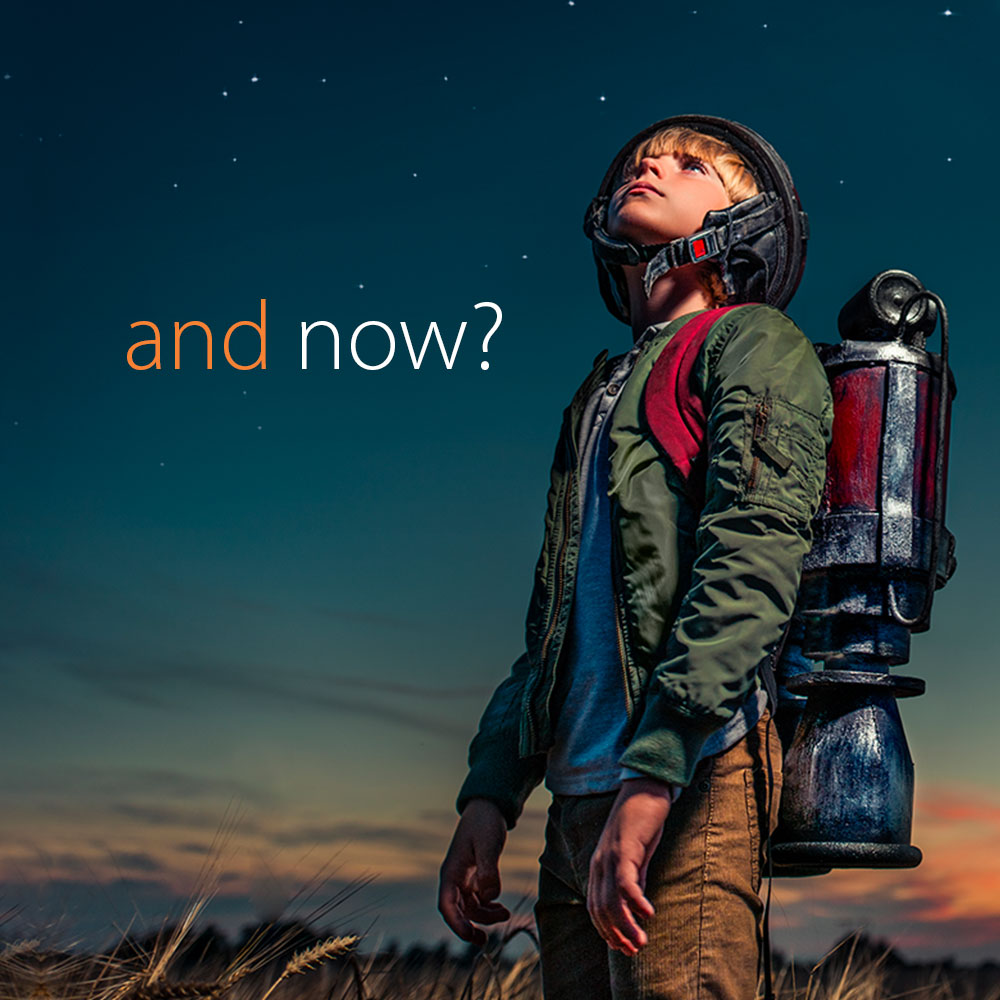 and 

now

…
God has done the "hardest" part. It's up to you to take the next step.
It's a choice that could revolutionize your present and your future, a decision that will last forever.
Don't waste any more time: